Halcyon
Halcyon Wetnotes
£41.00 B Eco-Rating
We love these Halcyon wetnotes because they don't just come in boring black!
Use them to communicate with your buddy underwater, carry your dive plan with you, draw maps, play hangman on your safety stop – you name it they are super versatile.
"
"
I use my Halcyon wetnotes to communicate with my students underwater – I use them all the time! The only downside is that they don't come with a pencil…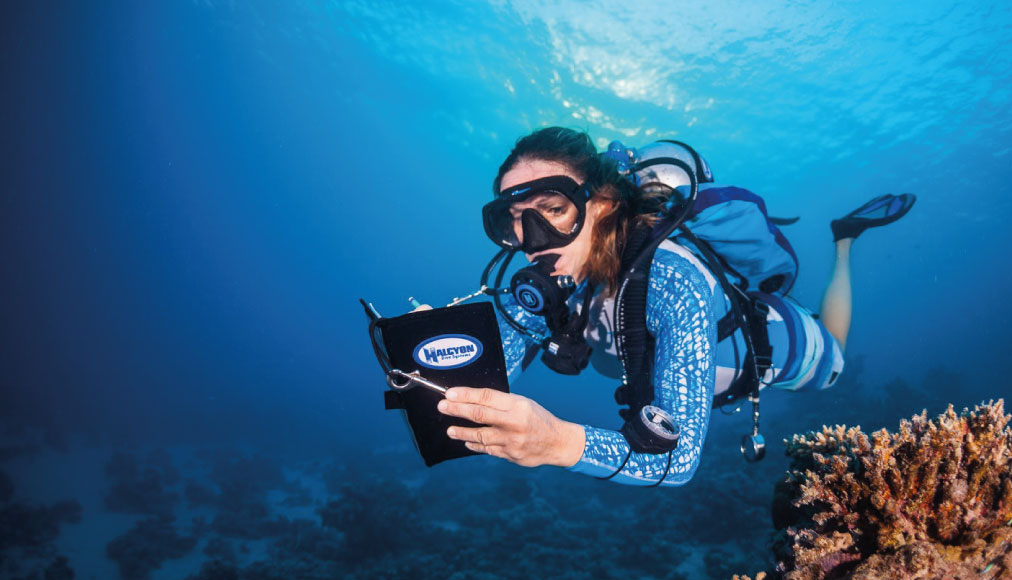 MANUFACTURER'S BUMPH
Halcyon wetnotes are an essential component of every diver's pocket contents. These wetnotes are made from heavy cordura for lasting durability and feature taped seams on the edges.
There is one clear vinyl window on the outside accessed through a velcro closure that allows easy viewing of printed tables or anything that you expect to use frequently. Inside the Halcyon wetnotes you will find pencil pockets inside of the front cover and further visible storage space as well as the clear vinyl pouch in the inside the back cover.
There is one elastic strap that can be used as page marker as well as an additional outer strap that can be used for holding your Halcyon wetnotes closed. There is also a bungee loop stitched on the top hinged center that allows you to clip the wetnotes to your pocket bungies with a double ender.
KEY FEATURES
Heavy cordura
Tables window, pockets and pencil holders included.
Paper Refill for Notebook can be purchased separately.