Fourth Element
Fourth Element Arctic Leggings | Men's
£140.00 C Eco-Rating
The Fourth Element Arctic leggings are lovely and warm. They can be used on their own or in combo with other undergarments to build in warmth.
We use Fourth Element Arctics in our dive school at The Fifth Point.
These are so good that you'll stay warm even if you've had a leak.
"
"
It's nice to have as a separate piece of insulation that you can chop and change with your other undersuit options. You can use the Fourth Element Arctic leggings to make the perfect combo.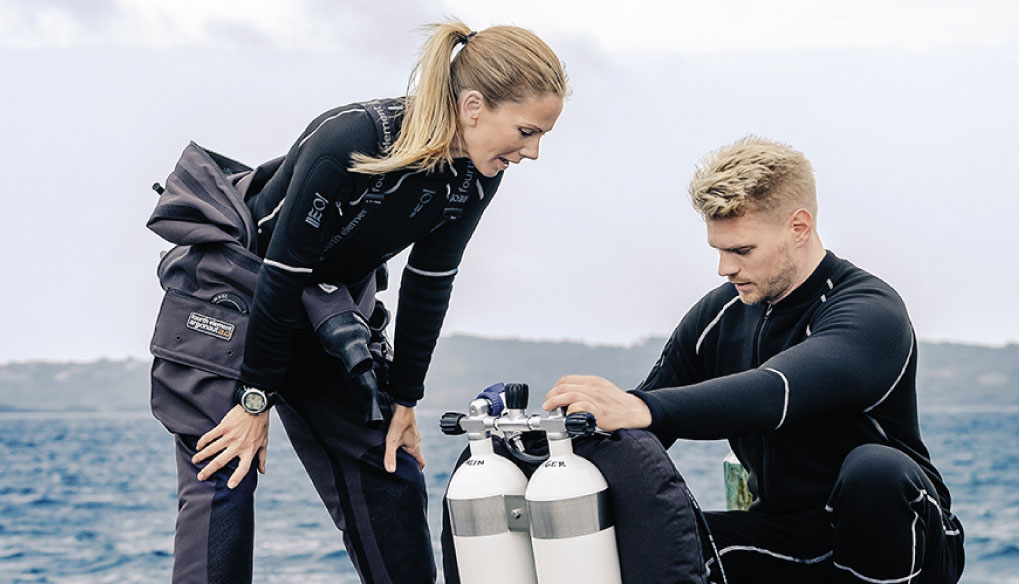 Key Features
The Fourth Element Arctic leggings…
Keep the body dry and warm
Have low bulk insulation for flexibility
Perform even when wet
Are machine washable
Have a comfortable fit with fleece inner lining
Are used by FBI dive teams and military divers world wide
Manufacturer's Bumph
The Fourth Element Arctic leggings feature secure foot loops to keep leggings in place when donning the drysuit. A high waistband ensures that separation of top and leggings is minimised. Tuck the top into the waistband before donning the drysuit. The lower legs are single layered to prevent too much bulk around the ankles, making donning easier. Short and regular leg lengths are available.
THE ARCTIC RANGE: HIGH PERFORMANCE UNDERSUIT
Warm, low bulk, low buoyancy thermal undersuit for drysuits that works even when wet. Available as a full one-piece suit or two-piece, the Arctic is designed to be used as part of a layering system under a trilaminate drysuit.
The Arctic's two layers of high insulation, low bulk fabric, ensure exceptional levels of thermal protection. Constructed with comfort and utility in mind, the minimalist design provides outstanding performance under closer-fitting neoprene drysuits.
In a layering system, the Arctic is also suited for use underneath membrane and trilaminate suits. Using a combination of fast wicking, high insulation fabrics, the Arctic creates a micro climate around the diver, keeping the body dry and warm. A high density inner fleece provides superior insulation, with maximum comfort and wicking, whilst the outer layer, which has a water-repellent finish, ensures a snug fit.
The Arctic requires less loft to perform due to more effective management of air which is held in the fibres of the suit. Instead of maximising the thickness of the layer of air near the skin, the Arctic minimises the movement of air within, reducing the rate of cooling, without any risk of trapping the air and preventing its release from the dump valve.
The Arctic retains a significant degree of its thermal performance when wet, such that wearers have found it possible to complete dives in relative comfort after even the most fundamental drysuit failures. In some cases, divers have not noticed a leak in a neck or wrist seal