What do you buy that scuba diver who has everything?! Or if you're not a diver, how do you even know where to start?!
We know it can be tricky, but we're here to help you find the perfect gift for that special scuba diver in your life.
Feel free to get in touch, we can give you all the advice you need, but if you're looking for some inspiration we've come up with some cracking Christmas gift ideas for scuba divers.
Jump to a section…
THE "I DON'T KNOW WHERE TO START" DIVER
---
1. FOR THE ECO-FRIENDLY DIVER
First of all, we LOVE them! Any diver who helps to protect the ocean is a friend of The Honest Diver and as we are soo like-minded, we know these gifts will be perfect for them!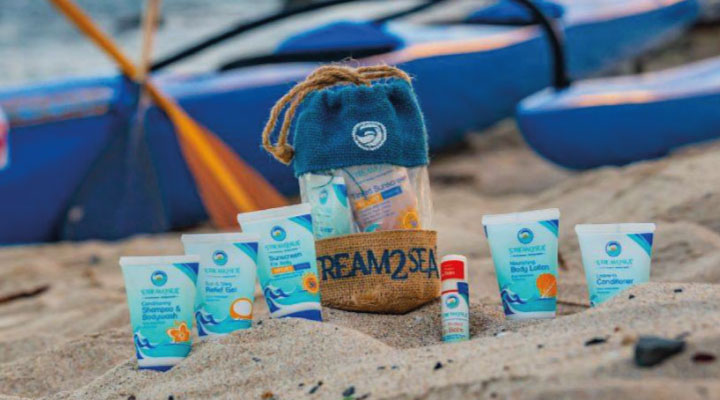 £24.95
Did you know that traditional sunscreen, shampoo and conditioners can have nasty chemicals in them that kill coral? Stream2Sea have formulated reef safe versions of everything that a diver needs while they're on holiday.
This gift would be perfect for a diver who's due to go on holiday, especially if they're headed off on a liveaboard trip where wastewater will run directly into the ocean. And even if they're staying closer to home, the products are really nice to use every day!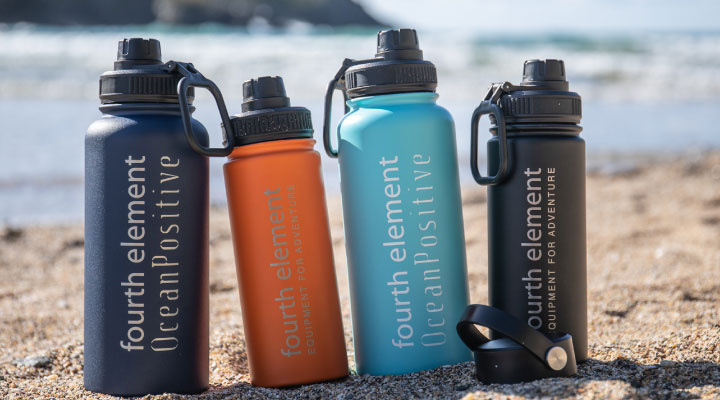 from £19.95
It's super important for divers to stay hydrated while they're out and about. The average person in the UK buys 150 single-use plastic bottles. These can end up in the ocean and cause all sorts of problems for the marine life we love. Help your diver be part of the solution with this proper sturdy reusable bottle.
I mean, they look great, but the thing we like most about these cool little bottles is they also keep things hot! Perfect for a UK diver and their cup of tea in between dives!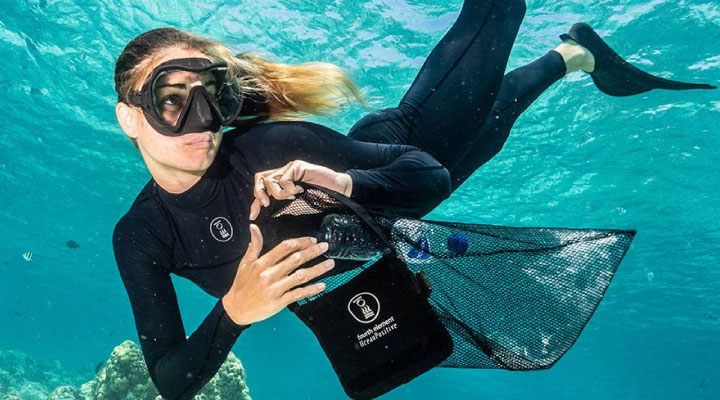 £12.00
I'd bet money that your eco-friendly dive buddy is obsessed with picking up the rubbish they find during their dives. They'll love this little mesh bag that rolls up small enough to keep in their pocket on every dive, and it's there when they need to do their clean up duties!
---
2. FOR THE "I DON'T KNOW WHERE TO START" DIVER
Let us take all the stress away from choosing the perfect gift. If you're not a diver yourself it can be really difficult to pick something that you think will be useful. Don't worry – we've got the perfect solution!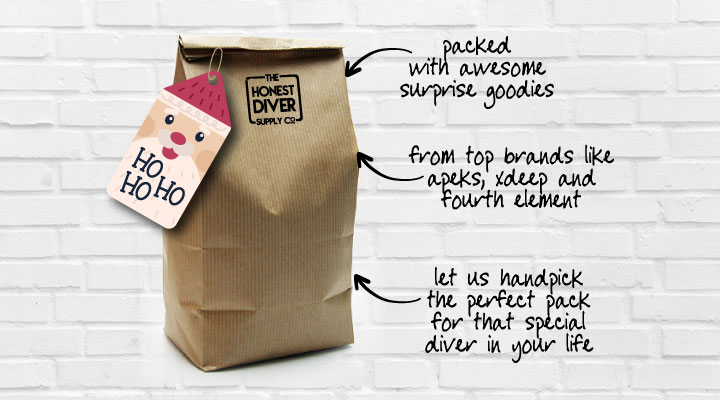 from £35.00
Tell us a little bit about your diver – are they mad keen on marine biology? Do they love wrecks? Are they more warm water or cold water divers? Then pick the amount you'd like to spend on them, we'll handpick awesome goodies that we think they'll love. Obviously, I can't tell you too much about what goes into our surprise packs (it's supposed to be a surprise after all!) but I can tell you they're full of diving gear from top brands like Apeks, XDEEP and Fourth Element plus official merch from The Honest Diver.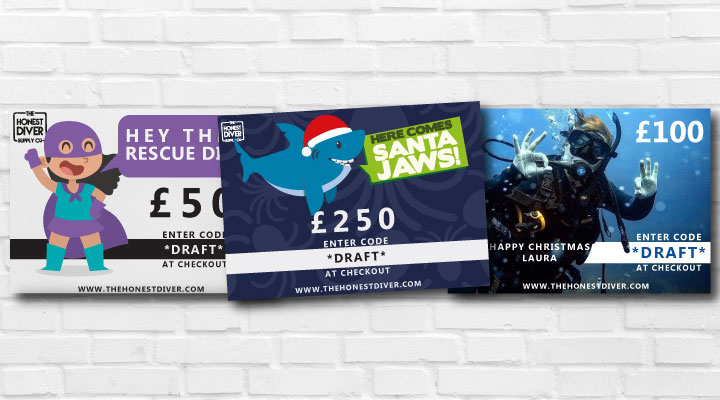 from £35.00
Probably the easiest way to make sure your diver gets exactly what they want is to buy them a voucher. But we don't just want to give them any old voucher. We like to personalise things
---
3. FOR THAT DIVER "WHO HAS EVERYTHING"
Not gonna lie, this is probably the hardest diver to buy for. That's why we've wracked our brains to come up with things that we honestly don't think they will have already.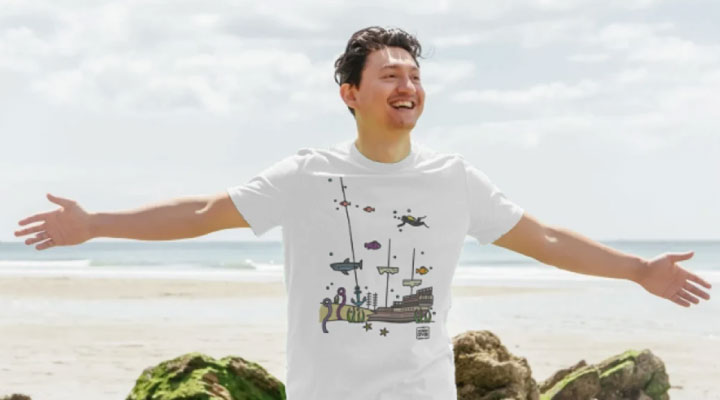 from £20.00
There's a good chance your dive buddy hasn't got their hands on any of our official merch – it's not been out long enough! Especially the awesome wreck design featured in the photo above. It was designed by our amazing graphic designer friend Emma and we just love it! Head over to our teemill store using the link below. You can choose sizes and colours to be sent out by next day delivery. The best thing about it all? It's all made in a UK factory powered by renewables and printed on organic cotton. Even the packaging is plastic free!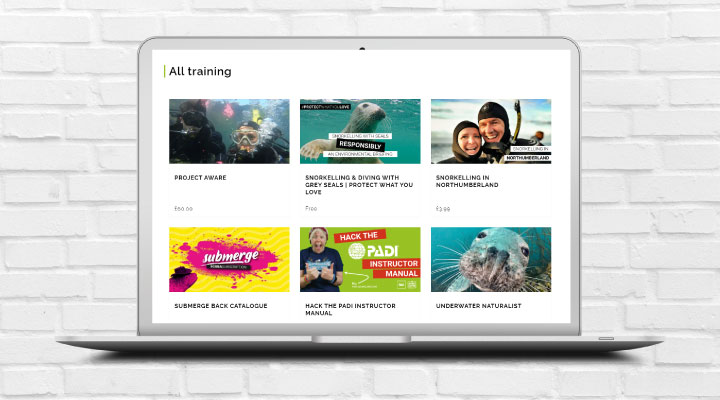 from absolutely free!
Our sister dive school The Fifth Point is known all over the UK for epic scuba diver training. They're based in Northumberland, but you don't need to live locally to train with them! They've got some epic on-demand courses that are perfect for all different levels of divers and snorkellers.
---
4. FOR THE "STOCKING FILLER" DIVER
If you're looking for some cute stocking filler ideas for the diver in your life, check out these Christmas gift ideas for scuba divers that are all under £10.00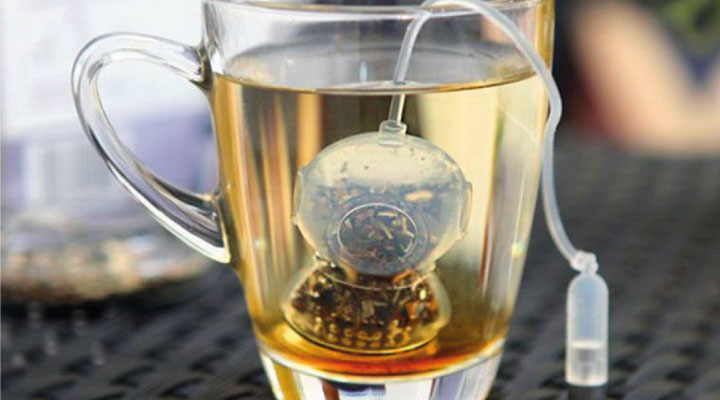 £6.00
The cutest little tea infuser and soooo perfect for a scuba diver! A lot of tea bags have plastic in them, that's why we switched to using loose leaf tea at Honest HQ. I've got to say, I think it makes a better brew too.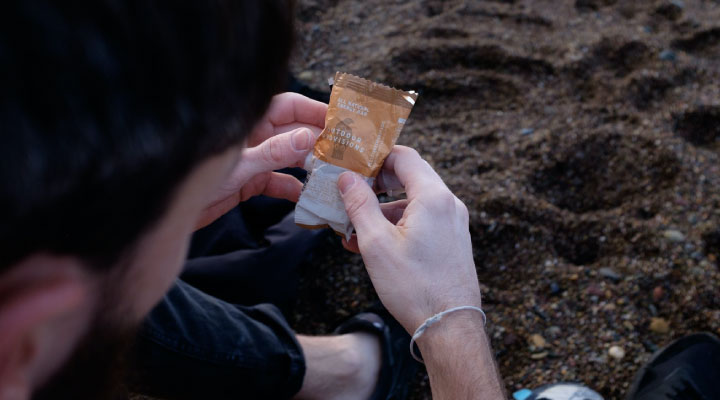 from £1.50
Give your diving buddy a little energy boost during surface intervals with these awesome high energy snacks. They're all vegan and the packaging is compostable but be warned – they're incredibly moorish! There's 4 different flavours of energy bar inspired by the UK's National Parks and 2 flavours of nut butter.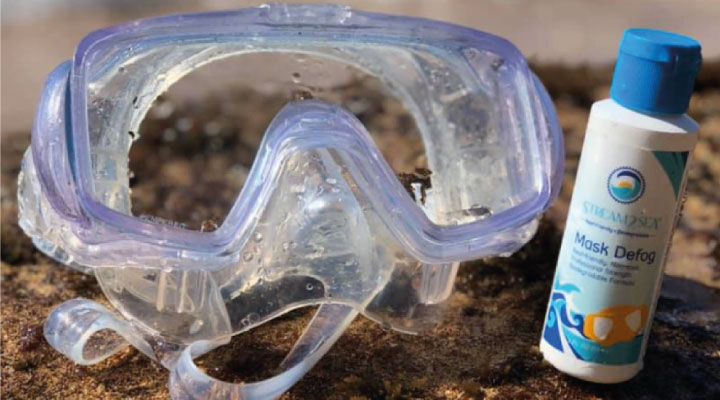 £9.99
A must-have for every diver and even if they've got a bottle already, you can help them stock up so it never runs out. We absolutely love this little bottle of magic gel. You just need a tiny dollop inside your mask to have a fog-free dive. It's also completely reef safe so you know it won't harm the ocean.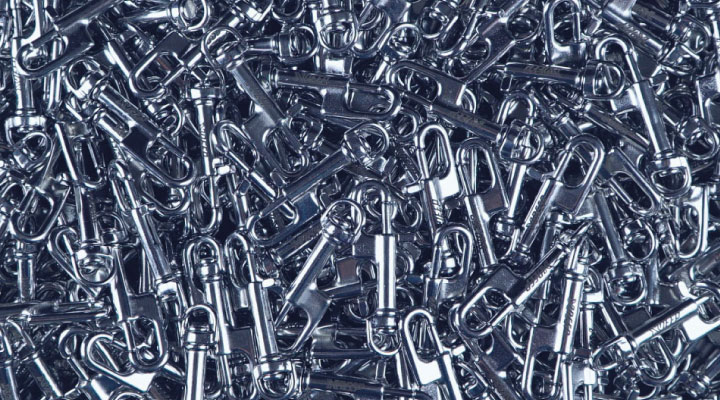 from £9.95
Believe me when I say divers can NEVER have enough clips. They are super useful and if you could describe a clip as sexy… it would be the XDEEP bolt snap. They're really high quality and you can tell the design has been well thought through. They're great for divers in colder water because they're so easy to use when wearing gloves.