Avatar
Avatar Undersuit | Men's
£215.00 A Eco-Rating
The Avatar undersuit is really cool (or should we say hot?!) The SHERPA fleece baselayer keeps you super toasty but is still really flexible and easy to move.
They are sooo snug and fluffy, the Honest Team refuse to take them off after the dive plus we can't believe they are made from 100% recycled plastic!
Looking for the ladies version? You can find that here.
"
"
I really like my Avatar undersuit. It keeps me nice and warm (even on the coldest dive I've been on this year at 7°c) and I love the fact that it's not too floaty. Wearing something that is made from 100% recycled plastic bottles is also really cool!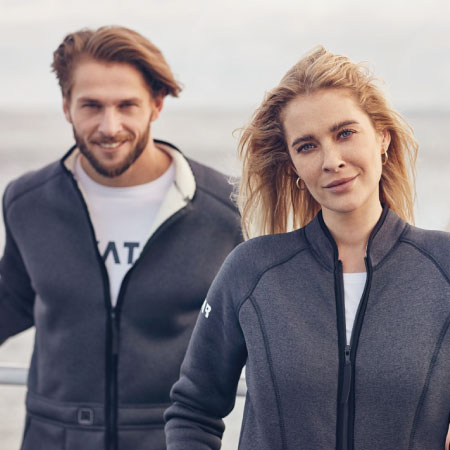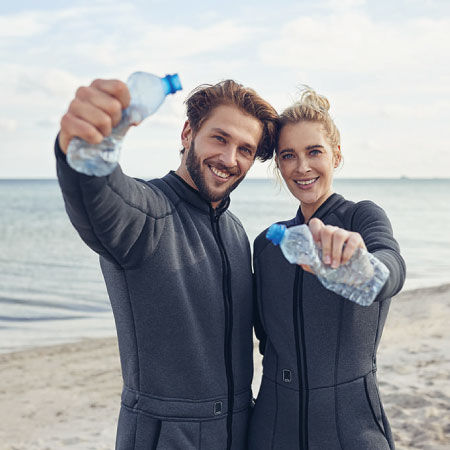 Manufacturer's Bumph
The Avatar undersuit has been designed as a comfortable and functional insulation for your drysuit.
Functionality, very high flexibility and simplicity of design has created a convenient and inexpensive diving undersuit that will meet the expectations of everyone who is looking for an economical alternative on the market.
On the outside, the SHERPA fleece is covered with a smooth grey melange jersey fabric, which ensures maximum stretch and ease of washing and drying of the Avatar undersuit. It is warm, flexible and fits well, as a fleece undersuit it also has neutral buoyancy.
Key Features
Made of SHERPA fleece made from 100% recycled plastic bottles.
Weight 450 g/m2
Weight: approx. 0,7 kg
Estimated comfort of diving at water temperature from 6 to 18 degrees Celsius
Easy washing and drying – washing cycles allow maintaining better insulating properties
2 side pockets
Double-sided splash-proof zipper
Laminated cuffs with elastic thumb loops to prevent the sleeves from pulling up,
Wide rubber under the foot at the legs, preventing the legs from pulling up when putting on the drysuit,
Output for Heating cable
The P-valve outputs inside the pockets
SHERPA fleece is soft and comfortable in contact with the skin, it also has exceptional insulation properties, compared with natural lamb wool
Very lightweight and wear-resistant,
100% recyclable
Simple, functional cut
Original colour – grey mélange, white logo on left arm
The Avatar undersuit can also be used for other sports.
Size Guide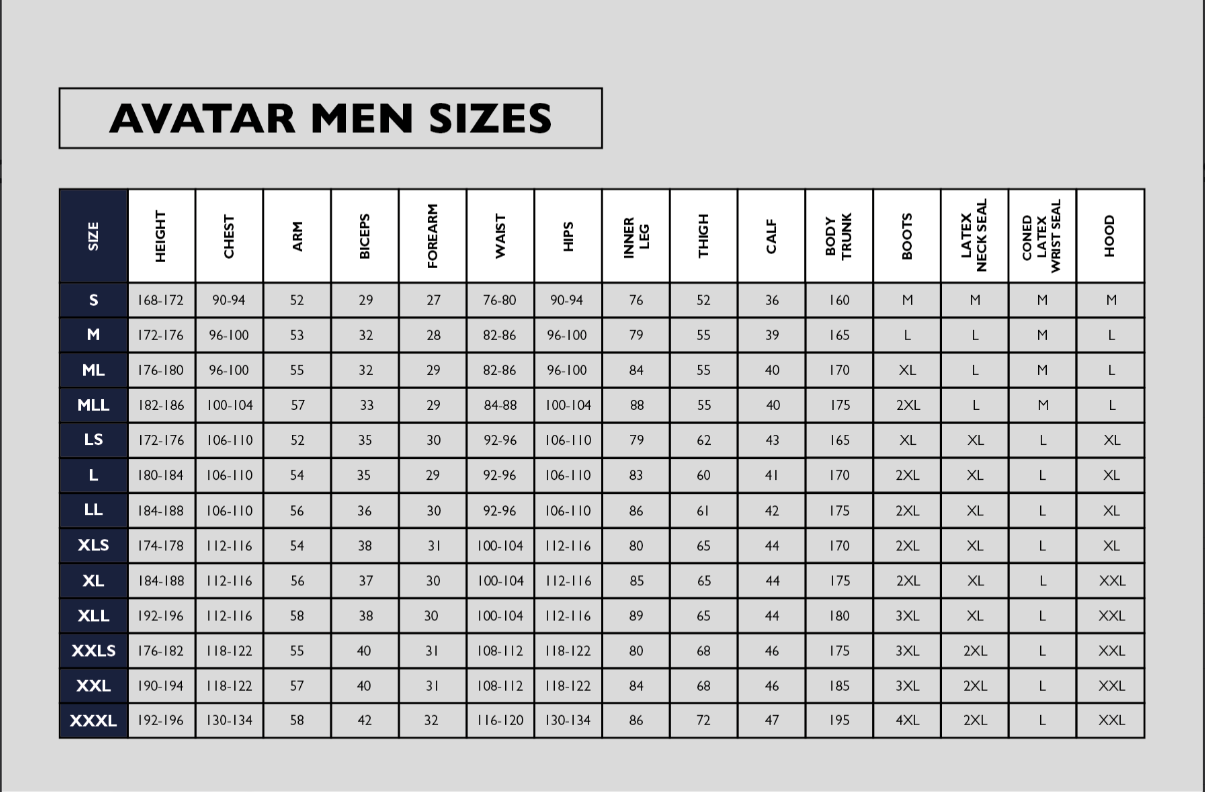 MEASURING GUIDE