Apeks
Apeks Lifeline Halo Spool
£135.00 B Eco-Rating
Sometimes a new product comes along and slaps us in the face… why did it take so long to think of this design?!
The Apeks Lifeline Halo spool looks odd but that huge hole in the middle makes it unbelievably easy to use – especially if you have smaller hands or thick gloves.
You don't need to worry so much about finger placement for smooth SMB deployment, the Halo makes the whole thing a doddle!
In stock (can be backordered)
"
"
All my other reels stay in my kit box now – they're demoted! The Apeks Lifeline Halo spool looks weird, but if you've got little hands like me, it's revolutionary! I can't comfortably get my thumb and finger round a normal spool which makes launching an SMB a bit clumsy. With the Halo, it's an absolute doddle. I've not dropped it yet!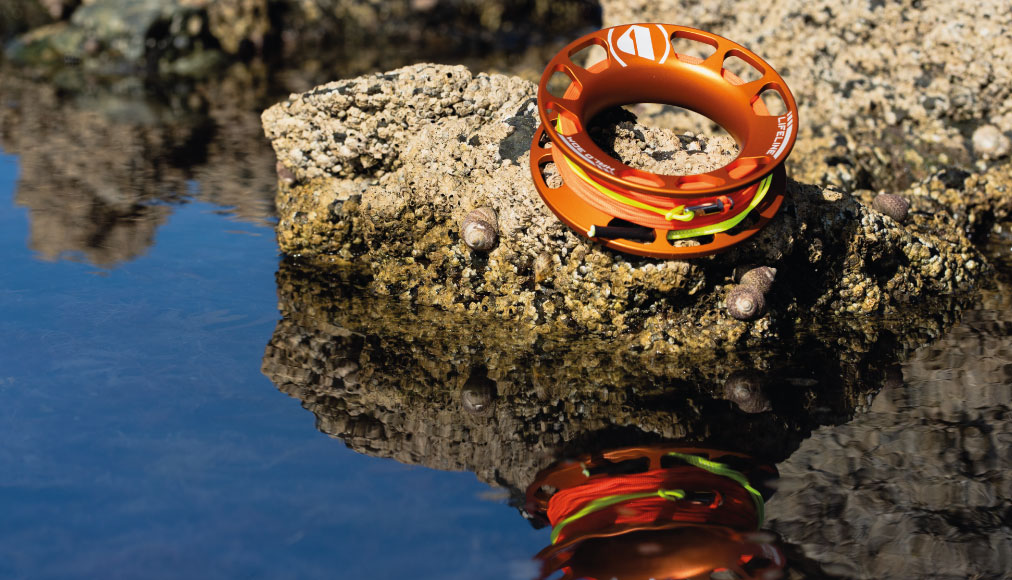 Key Features
The Apeks Lifeline Halo spool is the latest addition to the Apeks family and is a true innovation in the diving market.
With 30m of line, the large diameter of the Halo fits perfectly in the hand and allows simple, controlled deployment of the SMB, and rapid line retrieval, even when wearing thick gloves.
Manufacturer's Bumph
High quality, high visibility line.
Rugged construction.
Line swivel to prevent line entanglement and twisting when deploying an SMB.
Machined from one piece of aircraft grade aluminium.
Anodised coating.
Spool is not over-wound, enabling additional line to be added if required.
Includes stainless steel bolt snap.
Designed and manufactured in the UK.
Line is sewn instead of tied to increase strength.
Orange line, best for low light conditions.
Easy-release pull tabs.