xDeep
Zeos
£420.00 – £579.00 C Eco-Rating
xDeep have really hit the nail on the head with their wings. Style and function are top priorities and we love the colours they offer. It might take a little bit longer for us to get hold of some of the designs – they're not all kept in the UK, and if you really want to go to town on the customisation, give Jim a shout and he'll tell you all about their custom design orders!
"
"
When I first tried on the xDeep Zeos it was a game-changer. Having always dived in a traditional jacket BCD, I immediately felt free and my trim was out of this world! I'll never go back now… wings forever!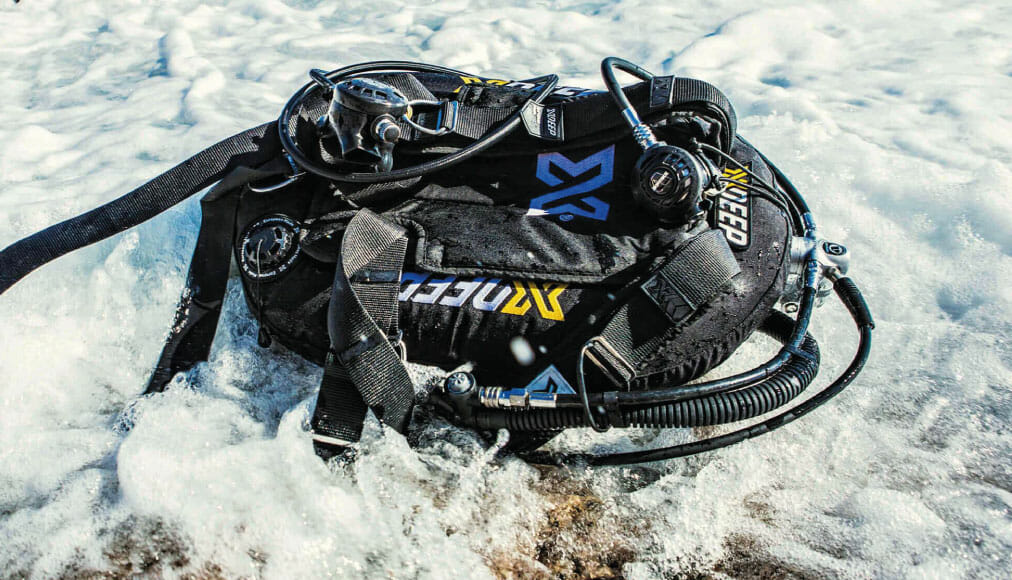 Manufacturer's Bumph
Through technical design, constant testing and evolution the ZEOS is balanced to help achieve a flat and expert trim. The centre of gravity of the gas in the cylinder and the centre of buoyancy of the ZEOS are perfectly matched.
As a result, your stability will be significantly better. You will enjoy improved gas consumption, enhanced buoyancy and finning will be easier. No more sea horse position forced by traditional BCD's.
At the start and end of each dive, the ZEOS holds you high out of the water. The design ensures most of the wing stays underwater, using more of the buoyancy. This provides extra lift keeping your head and shoulders clear of the waves. Wait in comfort for your pick-up. Underwater you can eliminate trade-offs and experience perfect trim made simple and easy by the exact geometry of the ZEOS.
Maximise the feeling of freedom expert divers enjoy by diving a buoyancy system that is at one with you. Our 3D Mesh tailors itself to your body-shape through a unique microfiber structure that ensures perfect stability. The 3D Mesh helps eliminate movement of your equipment during the dive.
Our 3D mesh has no change in buoyancy characteristics, whatever the depth, so you can reduce the extra weightless thoughtful designs demand.
Key Features
Check out this list of features from the manufacturer… if it sounds like gobbledegook, give us a shout!
For single tank recreational diving – max tank size 15ltr

Buoyancy: 28lbs – 13kg lift |

38lbs – 17kg lift

Toroidal wing-style BCD

Double shell

Outer shell Cordura 1100DTEX

Inner bladder Nylon 440DTEX

DRY BCD weight without harness 1.05kg

Full set weight: Stainless steel – 5.2kg | Aluminium 3.4kg

Inflator K-Type