Fourth Element
Pelagic Boot
£82.00 C Eco-Rating
The Fourth Element Pelagic Boots are The Honest Diver team's choice for wetsuit boots.
"
"
The Pelagic's are a bit more flexible than the Amphibians so we find they're more comfy. They still have decent grips on the soles so are spot on for UK diving and rocky entries and exits.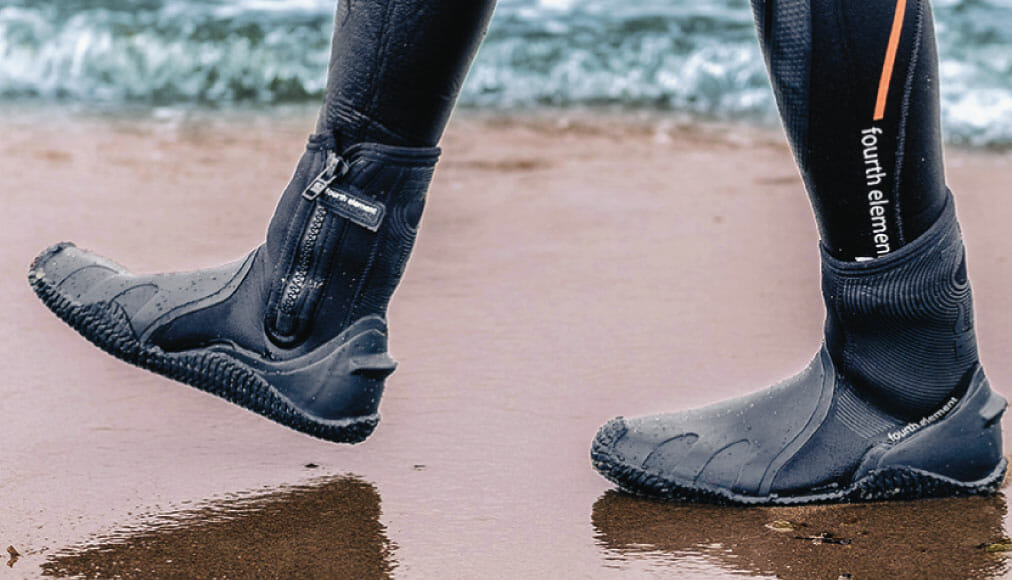 Manufacturer's Bumph
The most comfortable diving boots on the market. Warm, featuring an ergonomic footbed, the Pelagic boots are perfect for shore and boat diving.
The Pelagic boot is lightweight, comfortable and warm.
The addition of the footbed provides a stable chassis and greater comfort when finning and climbing ladders, making them ideal for occasional shore diving.
The outsole gives great grip and comfort, whilst minimising weight. This makes it ideal for travelling and boat diving, but the addition of the ergonomic insole makes the Pelagic a versatile performer, more than capable of shore diving as well
Key Features
Check out this list of features from the manufacturer… if it sounds like gobbledegook, give us a shout!
Ideal for travel and boat diving
Ergonomic footbeds/insoles
Heel and arch support
Underfoot cushioning
Double layer reinforcement
Heavy-duty zip and stopper
Fin strap retainer