Fourth Element
Fourth Element X-Core Vest | Men's
£132.00 A Eco-Rating
The Fourth Element X-Core vest is AMAZING. If you're thinking about getting a heated vest, try this first. We couldn't believe how warm it kept us.
What a difference it makes underwater and it's ocean positive so it's environmentally friendly too.
"
"
I was thinking about getting a heated vest but decided to try a Fourth Element X-Core vest before I went down the expensive heated route. You know what? It kept me that warm, even in our coldest water I never bothered with anything else!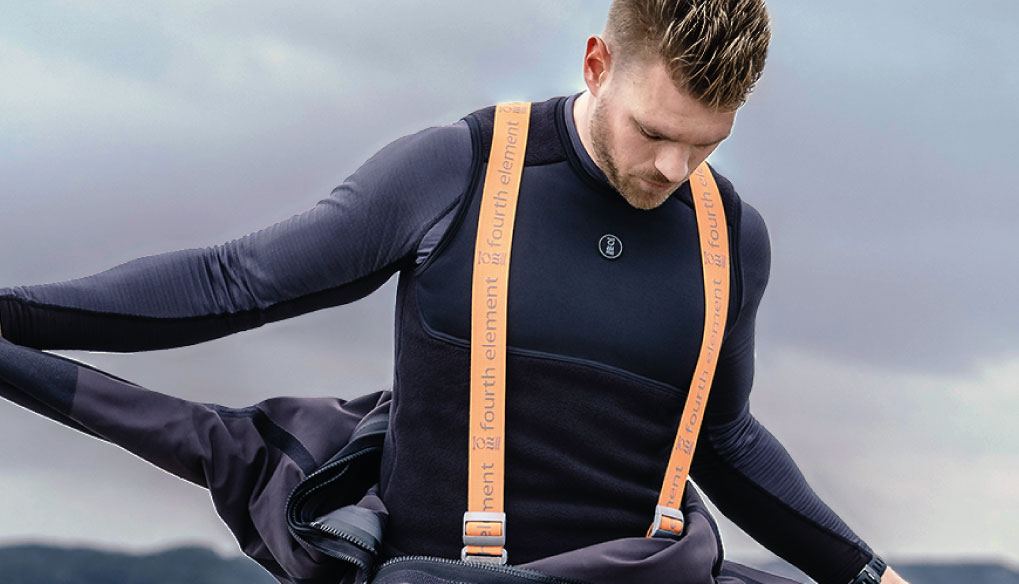 Manufacturer's Bumph
The sleeveless design of the Fourth Element X-Core vest minimises impact on buoyancy and overall bulk especially in the shoulders and arms where freedom of movement is critical. The four-way stretch fabric combined with long body design ensures a snug fit, minimising cold points. The additional chest panel helps to minimise the rush of cold air from the inlet valve and provides extra thermal protection in a key exposure area. The fast wicking fabric moves perspiration towards the outer surface, keeping the wearer drier and warmer.
THE X-CORE RANGE: EXTREME THERMAL PROTECTION
Our answer to the electrically heated vest or undergarment. Utiltising the body's own heat output and retaining it, weight for weight the X-Core is our warmest undergarment yet. Pair it with an Arctic, Halo 3D or Arctic Expedition to experience warmth without batteries or wires.
The physiological response to cold stress is to reduce blood flow to the periphery and look after the body core, where it can often just be a matter of time before cold becomes the limiting factor in the safety and enjoyment of a dive. X-Core provides extreme thermal protection to the core, enabling longer, more comfortable dives.
Designed to be worn under an Arctic, Arctic Expedition, Halo 3D or any other drysuit undergarment, X-Core augments thermal protection to the extent that electric heating can be avoided in many instances. It performs best over a lightweight baselayer such as J2 or Xerotherm but the X-Core can also be worn as a next-to-skin garment for critical core protection.
OceanPositive:
More than 8 million tonnes of plastic are dumped in our oceans every year, endangering marine and bird life and creating almost unfathomable areas of pollution, from local water courses to vast plastic gyres. Reducing the plastic we discard is part of the solution to improving the health of our oceans.
X-Core is made with REPREVE® – a fibre that is made from recycled post-consumer waste, including used plastic bottles. Plastic is removed from the waste stream and prevented from reaching the ocean. 76% of the fibre composition of X-Core is recycled polyester.
The Polartec® fabric used in X-Core is manufactured to the highest environmental standards. It has Blue Sign® and Oeko-Tex® certification to indicate that harmful chemicals are minimised or eliminated and that waste water is treated to ensure its purity before being released from the factory.
Key Features
The Fourth Element X-Core Vest is…
Exceptionally warm
Made with material containing 76% recycled polyester
Designed with four-way stretch fabric for snug fit
Featuring a sleeveless design – complete freedom of movement for valve shut downs
An additional thermal layer on the chest panel
Perfect next-to-skin or over a baselayer
Fast wicking fabric keeps wearer drier and warmer
Heavyweight Polartec® Power Stretch®
Blue Sign® and Oeko-Tex® certified
Odour resistant
Machine washable