Avatar
Avatar Drysuit | Women's
£1,230.00 C Eco-Rating
Since we opened, we've been looking for a good quality, affordable drysuit. Finally, we've found it with the Avatar Ladies Drysuit!
It's lightweight and budget-friendly, but still has the design and build quality of a Santi suit (they're made in the same factory).
Need any help or advice with sizing? Get in touch – were here to help.
Do you need an undersuit too? Hal's got a Howler bundle deal on the Avatar ladies drysuit, undersuit and Santi dry gloves!
"
"
I've been REALLY impressed with the Avatar Ladies Drysuit. It's an amazing suit for the price. They're lightweight and flexible which is unusual for a budget suit like this.
Manufacturer's Bumph
The Avatar ladies drysuit is the simple and easy to use alternative when you want to start drysuit diving or upgrade your bulky old drysuit.
Enjoy the benefits of modern drysuit diving: great thermal comfort, less bulk in your travel luggage, easy donning and doffing.
The innovative, breathable four-layer membrane nylon material offers you:
"Casual garment" comfort and unprecedented lightness (2.9kg, mens large)
Fast-drying process and compact, ergonomic construction
Membrane breathability, well known from other professional sportswear which increases surface comfort
Key Features
The Avatar ladies drysuit offers all essential features you need in a proper drysuit set-up:
Advanced ergonomic construction that eliminates four-way seams in the crotch and underarm areas giving you unrivalled mobility in this price range
Telescopic torso construction for the best body movement and adaptation underwater
Internal suspenders and a crotch strap to keep the suit in the proper position on your body
Front entry, plastic zipper covered with protective flap for convenient self-donning and doffing of the suit.
Oxford nylon reinforcements at knees and elbows, plus a specially designed crotch pad to enhance the durability and prevent abrasion in those areas
Neoprene warmneck collar to keep you comfortable in colder water, and to keep your hood neat around the neck area.
Two comfortable and spacious cargo pockets with bungee loops to secure your items. The pockets are easy to use with dry gloves.
Comfortable and flexible neoprene boots, latex seals at neck and wrists, Apeks inlet and outlet valves.
Elegant colour combination of navy blue and black with aqua accents
The drysuit comes with a handy, compact drysuit bag for easy and light transport, and a neoprene hood is included.
Smart seals
Size Guide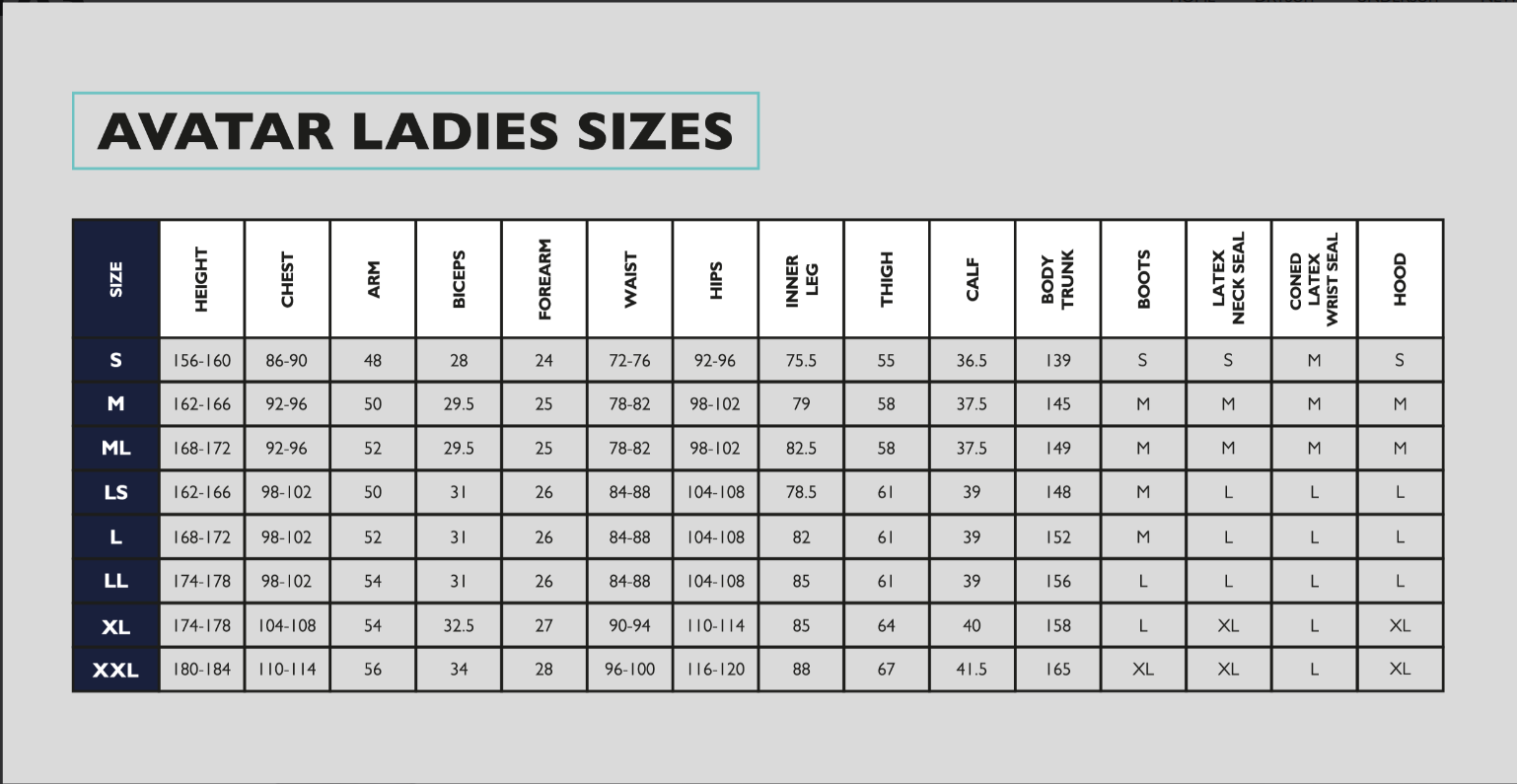 BOOT SIZE GUIDE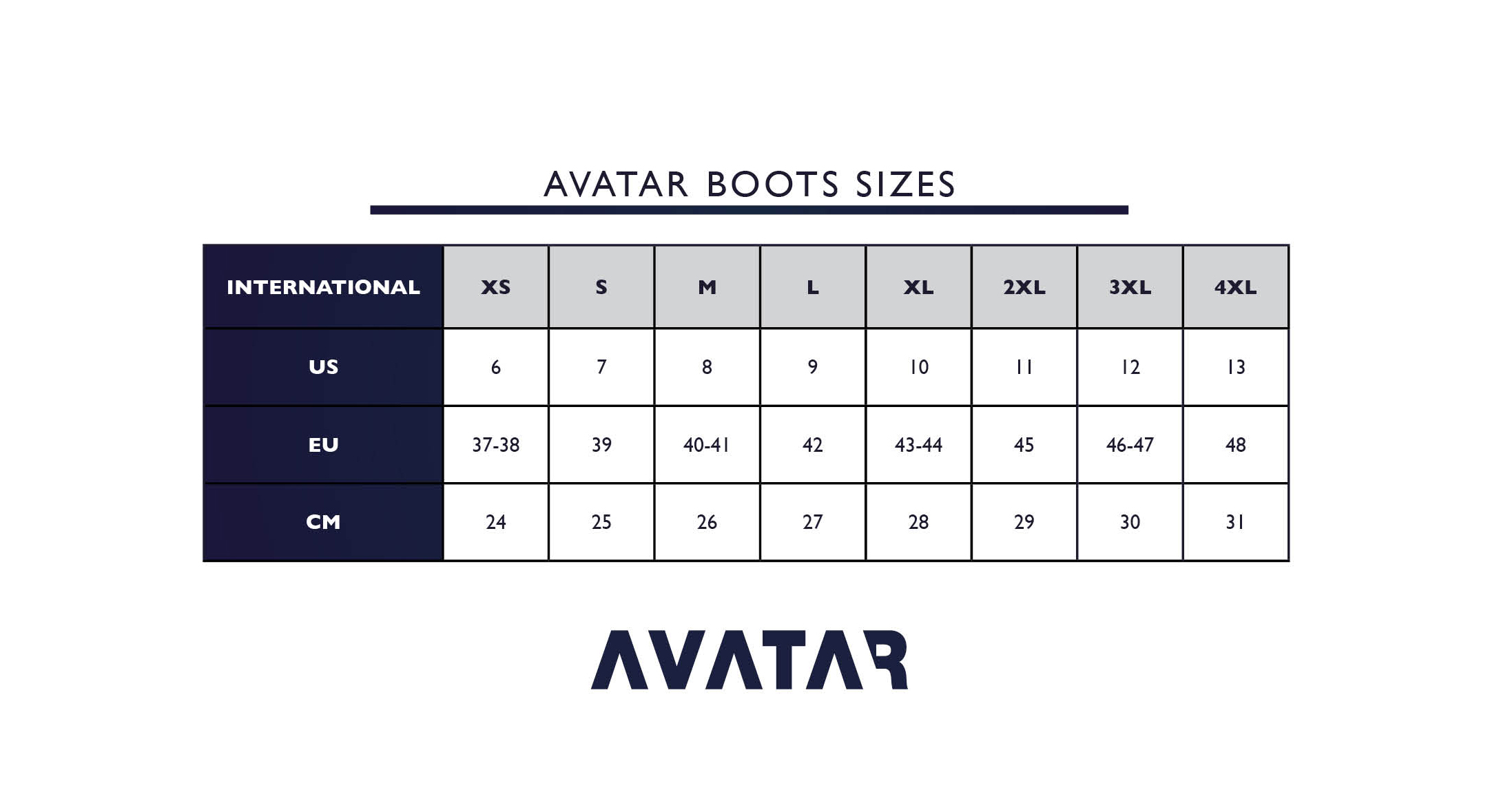 MEASURING GUIDE