Cressi
Digi 2
£192.00 C Eco-Rating
This gauge could be a game changer for you. If you're struggling to read the numbers on an analogue gauge, this digital screen is soo much easier to see.
Not only does it give you your air pressure, it also calculates your SAC rates so it tells you how much longer your air supply will last at your current depth!
"
"
This is a massive hit with divers who are struggling to see their normal gauge. The Cressi Digi 2 has big numbers on the screen so you'll never misread it!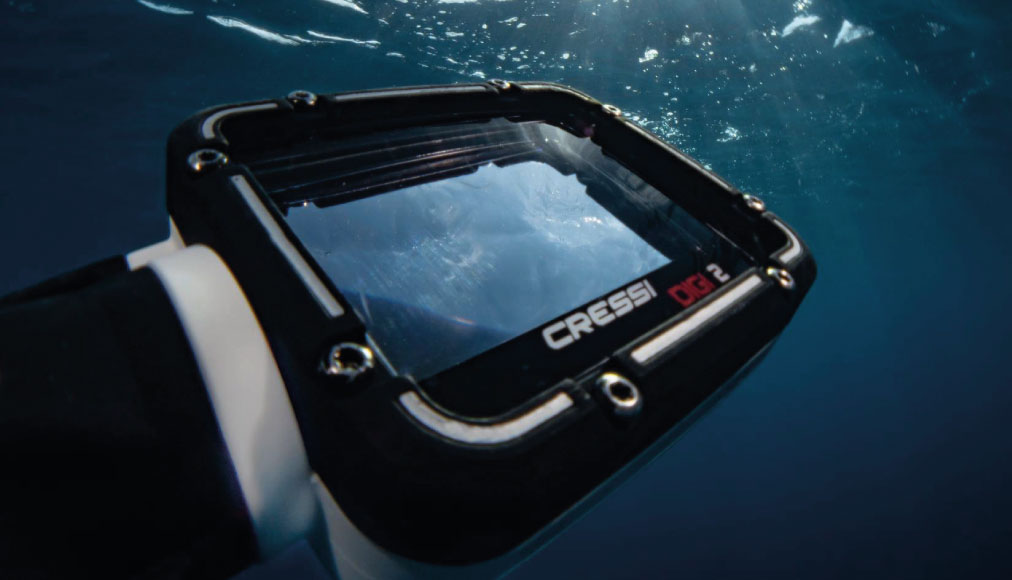 Manufacturer's Bumph
The Digi2 is the digital response to the scuba diving must-have pressure gauge and depth gauge.
As a diver, you need an instrument for taking under control the depth and the residual air (or gas) in your tank. It is for your safety. The Digi2 has been developed with the main concept to provide all the information in a compact device, showing the data in digital and large numbers.
The information is easier to read than a traditional pressure gauge with needle and small numbers. It features and a high-contrast display showing depth, tank pressure, residual dive-time, water temperature. It gives you also the maximum depth reached and how long are you diving.
Depth indicator up to 120 m
Tank pressure indicator up to 300 BAR
Ari/gas reserve indicator starts blinking when the pressure goes below 50 BAR
The Digi2 has everything in one anti-scratch display, there are no buttons, no menu to navigate. Great to get all the data in one shot instead to read multiple gauges.
It is compact and lighter than traditional analogic gauges which makes it great for travelling.
The batter is user-replaceable with a sealing sensor. If the battery cover is not screwed correctly the Digi2 will advise you.
The Digi2 uses low energy, the battery could last 1,000 hours. The screen turns off while not used and turns on automatically when you remove the cover or when attached to the first stage HP port. When the battery indicator starts to flash you can complete your dive safety, the residual life is around one week. It comes with a magnet cover, for storage.
The Digi2 is a digital gauge, it is not a dive computer. You can't plan or record your dives. It is a must-have for any diver, recommended for beginners, and for who has weak eyesight.
It features impact-resistant ABS housing with thermoplastic rubber cover and integrated fixing ring to allow it to attach to the BCD.
Key Features
Check out this list of features from the manufacturer… if it sounds like gobbledegook, give us a shout!
Small dimensions with large digits. Luminescent screen
Tank pressure (accuracy of 0.1 bar)
Display shows

Current depth
Maximum depth of the current dive
Maximum depth of the previous dive (when the tank pressure is detected)
Dive time
Temperature
Remaining time to reach reserve pressure (50 bar).

Info is updated every 1 second according to the breathing rhythm of the moment.
Replacement of the battery by the user without the need for tools.
After changing the battery, DIGI 2 carries out a pressurisation self-test to ensure that it has been carried out correctly.